MaryAnne and Krystal entered and won the 2022 Win This Space Contest through the Trenton DBIA, and have recently opened their new space in the Downtown Core.
Services include manicures, pedicures, massages, waxing, body piercing, lash extensions, an oxygen bar, and much more! They also carry locally made, natural bath & beauty products in-store.
Challenges and Successes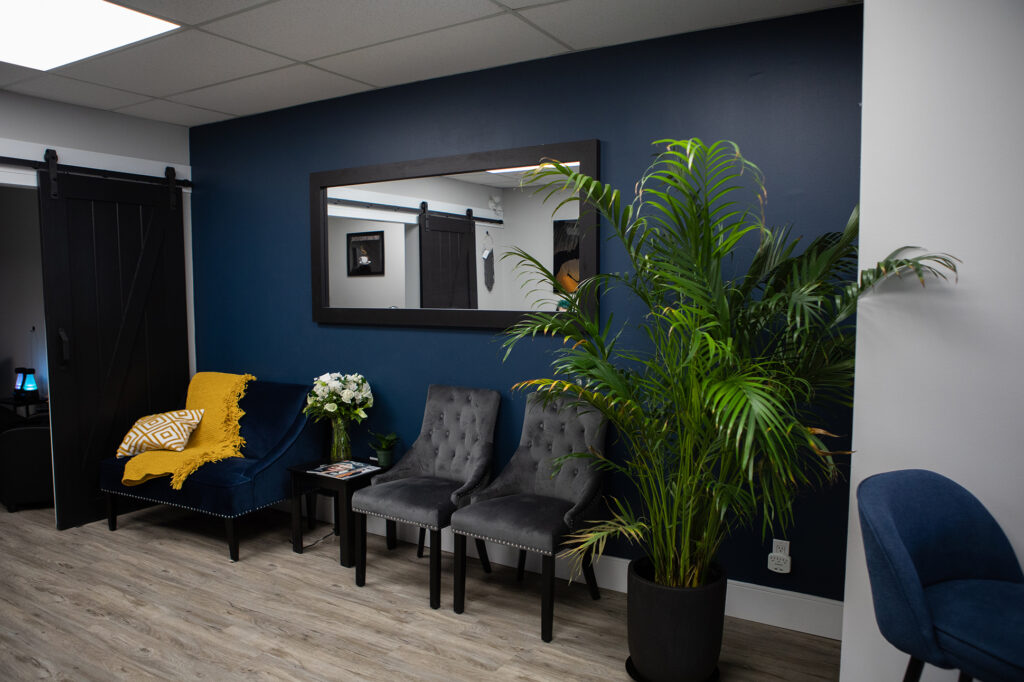 It has been a whirlwind year for MaryAnne and Krystal after winning the Trenton DBIA contest. Significant work has been put into their new space to bring it up to par with the experience they wish to deliver their customers. On top of renovating the space, they are also challenged with spreading the word about the benefits of this new and emerging service. However, they are enjoying being present in the community to share their knowledge and encourage people to try something new for their health, happiness and wellness!
Moving from a home-based business to a physical store has been a learning experience for the pair. On this change, MaryAnne says, "We were encouraged to research and make healthy & realistic plans with respect to marketing and finances."
After sitting down with the Trenton DBIA after their contest win, they were referred to Trenval for additional support, knowledge and the tools to grow.
Trenval Experience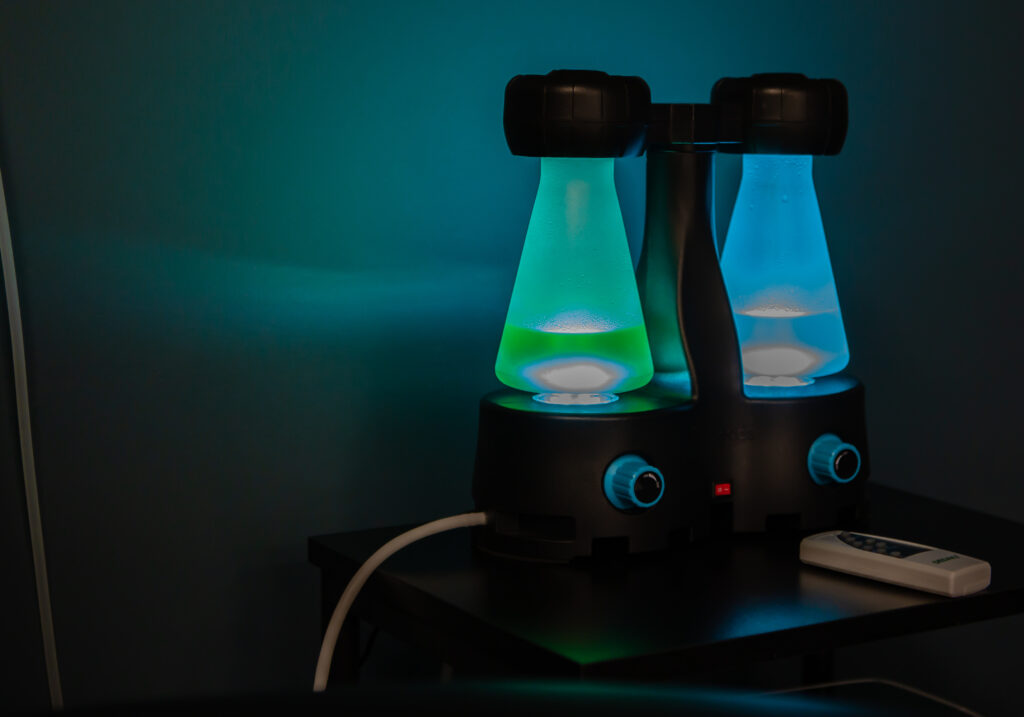 In order to achieve the desired level of quality for our business launch, we required funding. Additionally, guidance and assistance were necessary in areas such as marketing, financials and more," MaryAnne shares. "We first sought out advice about our financial and marketing plan, which then led to a discussion about loans."
Through Trenval, MaryAnne and Krystal secured a loan that allowed them to start O2 Oxygen Bar & Beauty Lounge with all the elements in place for a healthy start (inventory, training, advertising, education and planning).
In March 2023, O2 Oxygen Bar officially held its grand opening in Downtown Trenton.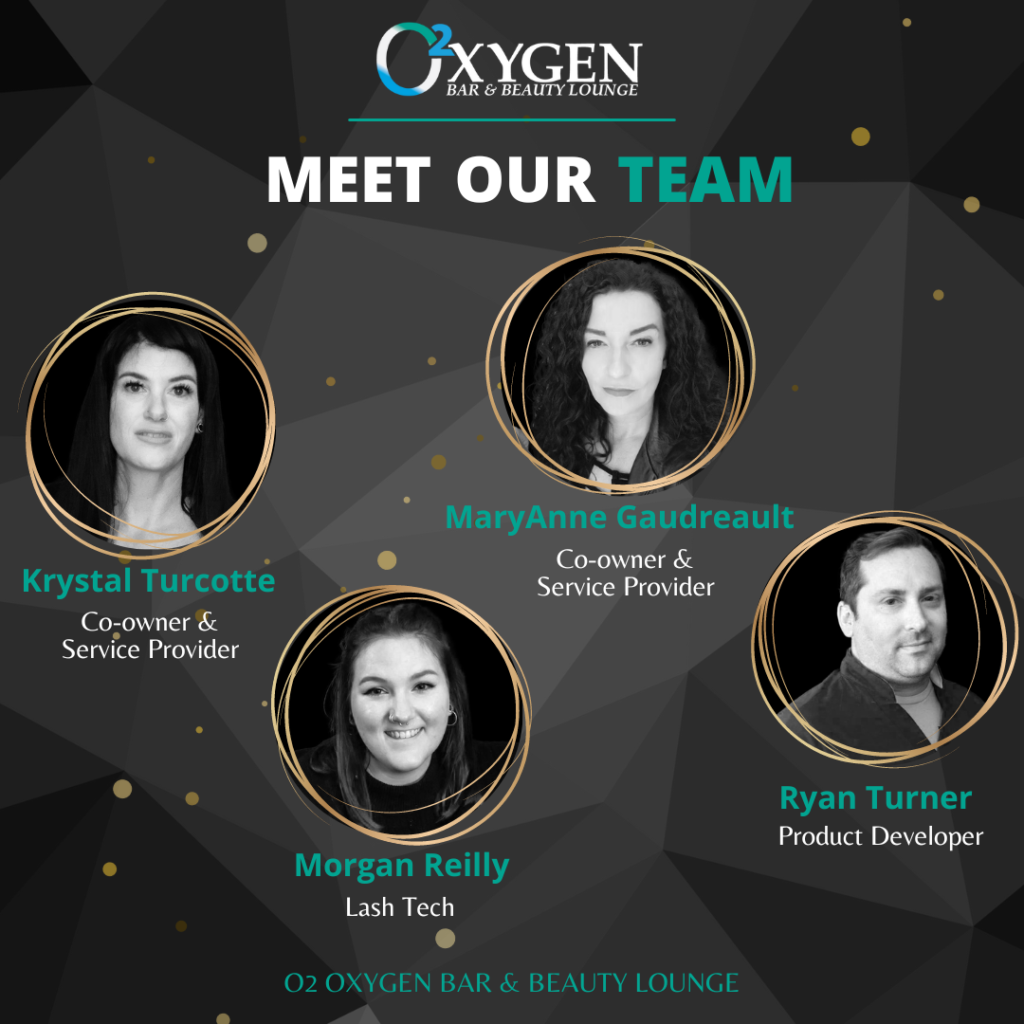 Community Impact
O2 Oxygen Bar & Beauty Lounge brings a new and unique experience to the Quinte area, while promoting health & wellness. They currently have a smaller team, but are hoping to hire two more part time staff in the near future to keep up with demand from the community. All of their bath and body products are locally sourced and handmade, supporting other entrepreneurs as they grow their own brand.
"We also hope to add a liquor license to the business and host more events. We plan to do more remote and on-site bridal showers, team meeting events and various other events that bring our community together," MaryAnne says after being asked what they have planned for the future.
To learn more about the health benefits of oxygen and keep up to date with their offerings & deals, following O2 Oxygen Bar & Beauty Lounge on Facebook!
Final Thoughts on Working with Trenval
"They have been a wealth of knowledge and support for us. They have the support we needed to have a clear understanding and be better prepared for the launch of a new business," MaryAnne Gaudreault
About Trenval
Trenval Business Development Corporation is Bay of Quinte's Community Futures Business Specialist, financing business start-ups, expansions or successions in the Quinte region for 34 years. Trenval provides small business support by offering various small business loans to entrepreneurs to start, grow and thrive their business in our local communities.
Do you have a business plan that you would like to bring to fruition? Contact Trenval at 613-961-7999.