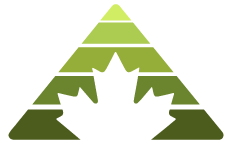 Each CFDC is a community-based, not-for-profit organization governed by a board of local volunteers. They are dedicated to helping small and medium sized businesses access services and capital, as well as enhancing their community's economic and employment growth through community-based planning and economic development initiatives. Through FedDev Ontario, the Government of Canada provides funding, advice and support. There are 61 CFDCs across Ontario and 269 CFDCs across rural Canada.
CFDCs Offer the Following Services:
Strategic community planning and socio-economic development
Support for community-based projects
Business Services and Counselling
Business Loans up to $150,000 ($300,000 on exception)
Please contact your local CFDC office or click here for a complete listing of CFDC offices throughout Eastern Ontario.