---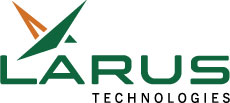 LARUS TECHNOLOGIES INC.
| | |
| --- | --- |
| LOCATION | Ottawa, ON |
| FUNDING RECEIVED | $500,000 |
| JOBS MAINTAINED | 15 FTE |
| FORECASTED JOBS CREATED | 24 FTE (New jobs created from SOFII funding) |
| WEBSITE | www.larus.com |
BUSINESS DESCRIPTION
Larus Technologies' Total::Perception™ Systems Simulation Engine (SSE) shortens the Tasking, Collection, Processing, Exploitation, Dissemination (TCPED) cycle by providing automatic cueing and tasking of sensors and assets for a more efficient and timely generation of actionable intelligence. Total::Perception is an Intelligence, Surveillance and Reconnaissance (ISR) systems simulation and optimization engine, utilizing advanced Artificial Intelligence (AI) and Machine Learning (ML) techniques, that addresses the modeling and simulation needed to perform ISR-based experimental and operational endeavours while supporting space, surface, ground and air platforms.
SOFII PROJECT SUMMARY
SOFII funding provided working capital to further develop the AI/ML-based tasking and cueing capabilities of the Larus Technologies Total::Perception™ product with the goal to increase its Technology Readiness Level (TRL) to 8 as the software system is readied for a demonstration within an operational environment. Subsequently, commercialization efforts beyond this initiative will bring the tool to a TRL 9 for full deployments.
TESTIMONIAL
"Working with SOFII, we have been able to further develop and enhance one of our products by adding in advanced features and capabilities to create market differentiating value, hiring expert individuals within the AI/ML space to further accelerate our time to market and rounding out our sales and marketing efforts to help us achieve our growth and revenue goals. Thanks to SOFII, Larus is ready and proud to continue to develop a sustainable competitive advantage by leading the research into, and development of, innovative predictive analytics and AI/ML tools."