---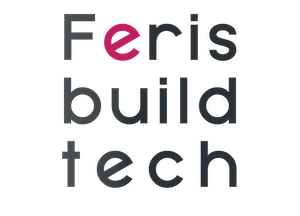 Feris BuildTEch Inc.
| | |
| --- | --- |
| LOCATION | Kingston, ON |
| FUNDING RECEIVED | $500,000 |
| JOBS MAINTAINED | 7 FTE |
| FORECASTED JOBS CREATED | 57 FTE (New jobs created from SOFII funding) |
| WEBSITE | www.ferisbuildtech.com |
BUSINESS DESCRIPTION
Feris BuildTech is a manufacturer of sustainable building envelopes. Feris' Harmonic: Advanced 3:1 Building System is a new development in the "structurally insulated panel" building product category that performs as a Net Zero Energy or Passive House building envelope. Net Zero Energy refers to a building where the total amount of energy used by the building on an annual basis is roughly equal to the amount of renewable energy created on the site. Passive House (German: Passivhaus) is a rigorous standard of ultra-low energy building which requires minimal energy for space heating or cooling, thereby reducing the building's ecological footprint.
SOFII PROJECT SUMMARY
SOFII funding was used for working capital to hire additional management and production staff, upgrade equipment and increase marketing efforts.
TESTIMONIAL
"The support we have received through SOFII's funding process has greatly helped us accelerate our production capacity and marketing efforts. I recommend the SOFII pathway to any early stage companies ready for growth."