Two workshops on June 21 focussed on Indigenous Awareness Training presented by Bea Tarbell, JT Business Services, and Good Governance presented by Bill Harrington, tng Leaders. Afterwards, attendees had the opportunity to network with our SOFII Investment Review Committee (IRC) members and ended the day with Axe Throwing for team building.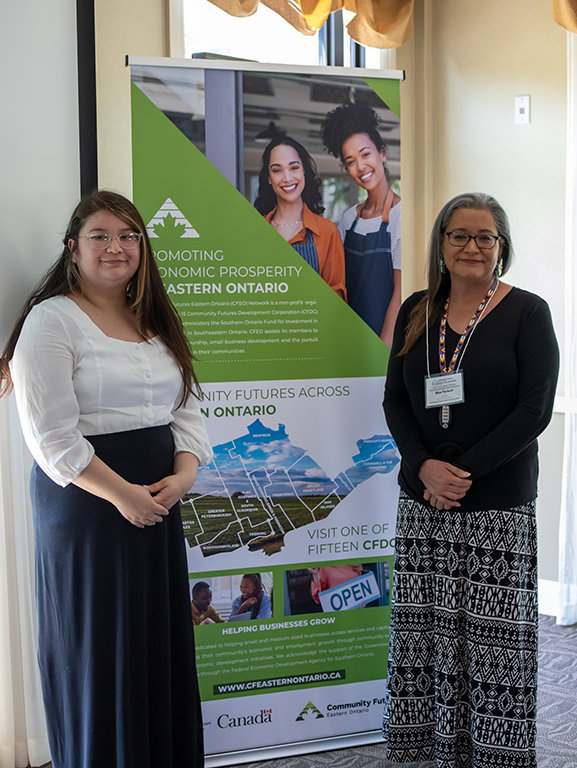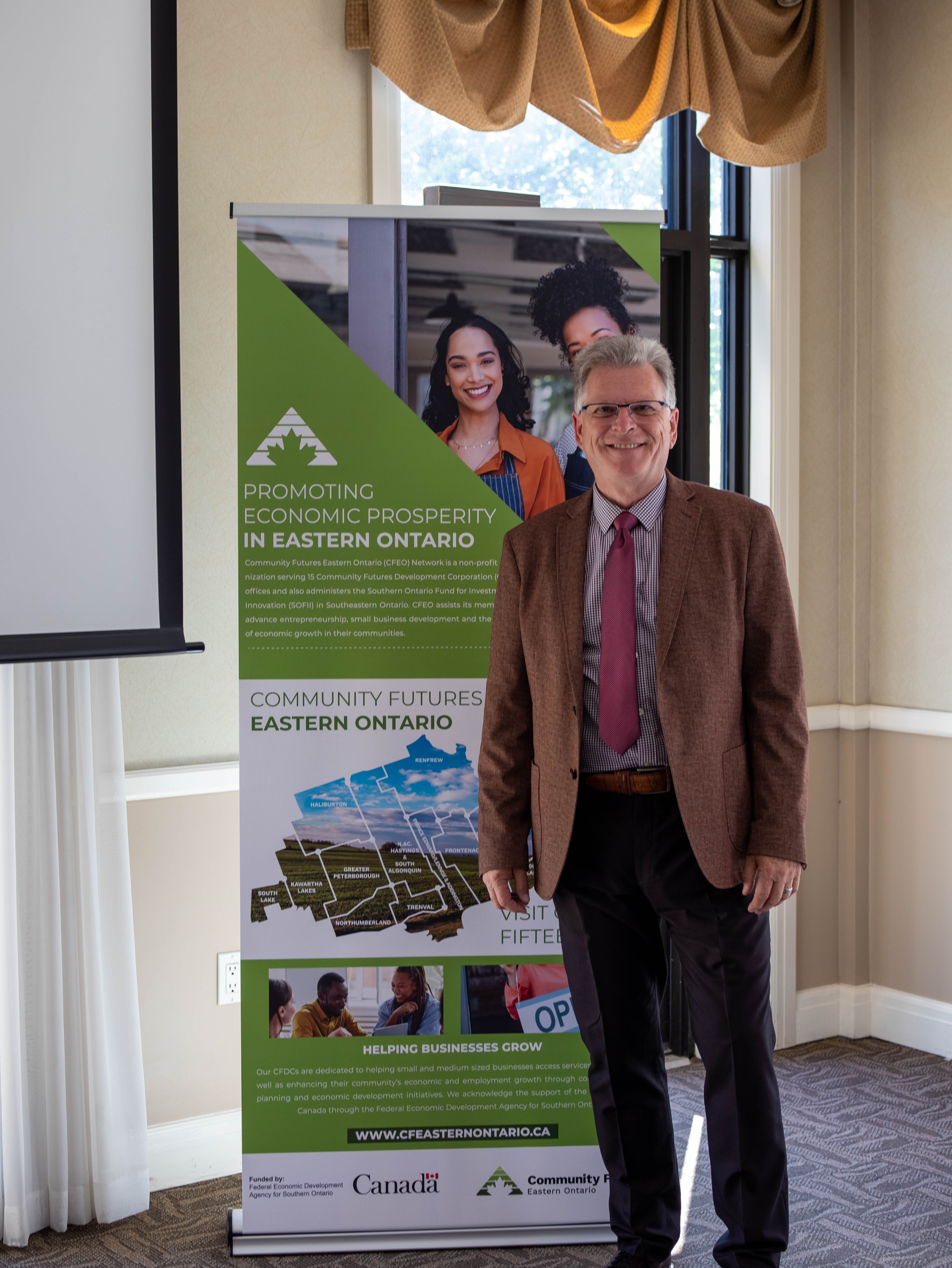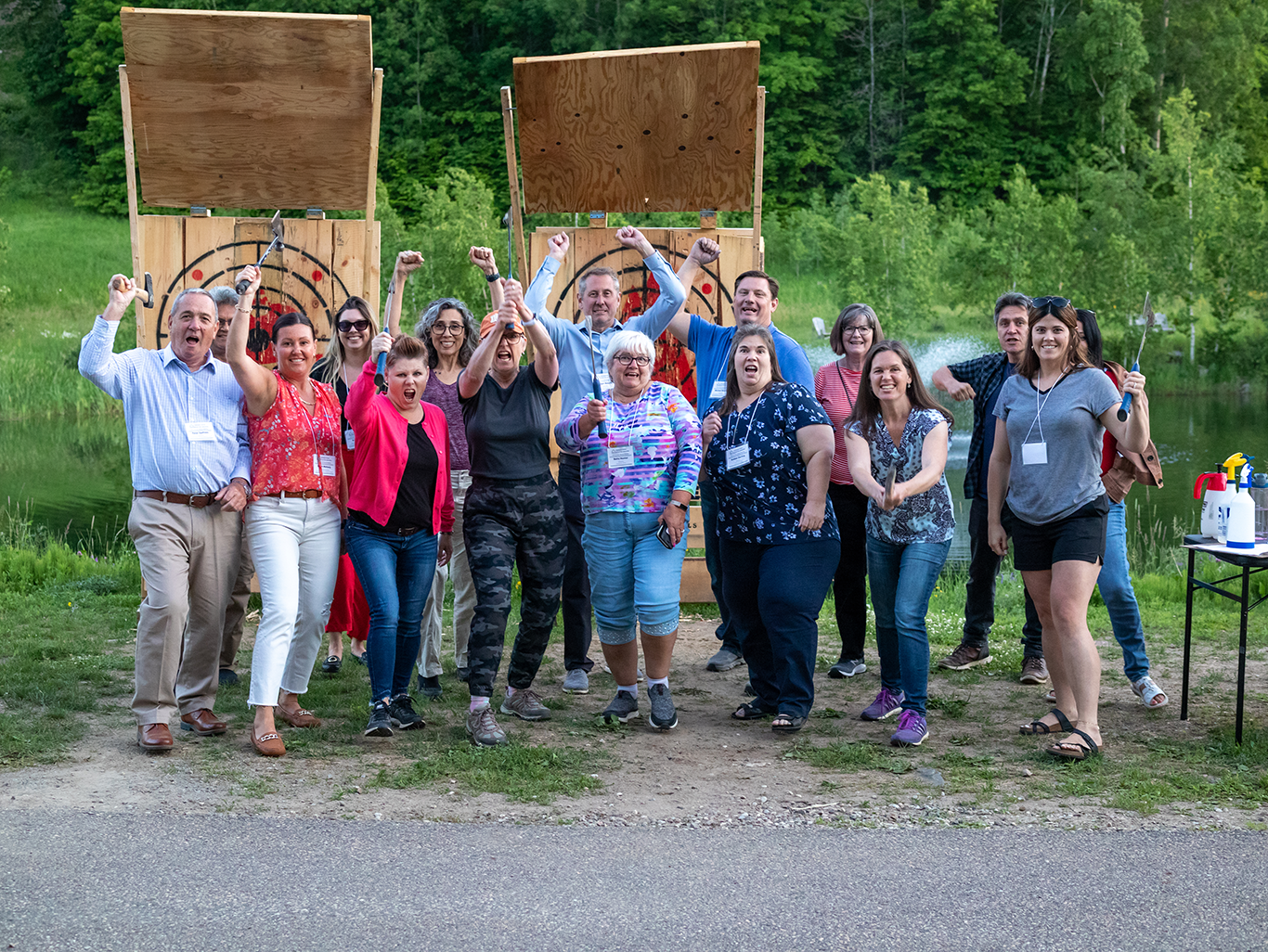 On June 22, the AGM kicked off with a Land Acknowledgement highlighting National Indigenous Peoples Day and opening remarks from our Executive Director and our Board Chair, highlighting the successes and impact CFEO has had over the past year and sharing their enthusiasm for the year to come.
We had the honour of hosting Deputy Gardiner, President of FedDev Ontario, who conveyed a strong message of support to our Network and FedDev's ongoing commitment to helping us help our rural communities. Deputy Gardiner shared the positive impact of the SOFII program and awarded CFEO with a plaque showcasing the dedication of the organization over the first 10-years of the program.
During the SOFII Celebration, CFEO highlighted one of their first clients from 2013- eSight Eyewear showcasing their success. High tech manufacturer, eSight Eyewear, manufactures electronic eyewear for clients with impaired sight functioning due to degenerative eye diseases. Thanks to the SOFII Program, eSight Eyewear was able to bring their product to market and manufacture. In it's first 10-years, SOFII has funded over 98 innovative businesses for $49.45M total, created 4,000 jobs, and maintained over 1,700 jobs.
The AGM ended with a fireside chat, hosted by our SOFII Investment Review Committee (IRC) Chair, Shai Dubey, and featuring 3 past SOFII Clients: RVezy, Cabinscape, Food Cycle Science, sharing their entrepreneurial stories and talking about how the SOFII funding impacted their businesses.